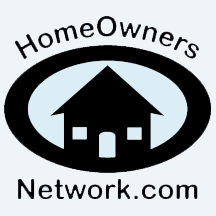 The Home Owners Network has been created to help you enjoy your house more!
At your request, Hudson Valley Property Inspections will give you a FREE subscription to The Home Owners Network (a $199 value!!) As our way of saying Thanks and Good Luck!
Your home is your single largest investment. The Home Owners Network is your single resource to receive real-time tech support for questions about your home. Honest, reliable guidance for all things home-whether you have a leaking pipe, wonder what kind of insect you've come across, or there is no hot water-trust your experts to get you "The right answer, right away".
More information about the Home Owners Network