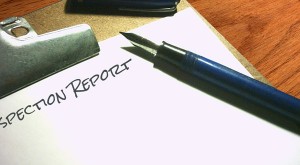 Hudson Valley Property Inspections produces a state of the art inspection report with pictures in an easily readable format. Video is easily included in the electronic reports.  This includes a Summary section with pictures for a quick glance.
Our average inspection reports are delivered to you within 24 hrs. We may also accommodate same day delivery in certain situations at no additional cost. We will send you an email with a user name and a password and you can simply come to our website and go to "Get Your Report." The reports are provided securely on the Internet so it can be viewed, printed or forwarded as a link fast and easily (not like a big, bulky and slow PDF attachment file) and this allows for easy forwarding for the agent (with the buyer's permission) to the selling agent and/or seller.
For your convenience we store the report for the buyer or seller and provide access to them from any computer with Internet access, anytime, anywhere. A bound hard copy of the report can also be arranged.
Save
Save