Thermal Imaging for Energy Assessments & Home Inspection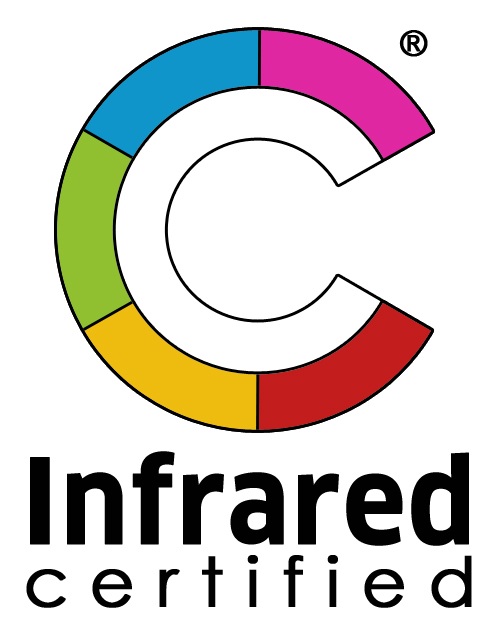 Thermal imaging for air tightness and energy efficiency are important quality control measures when buying, building or renovating a home. Heat loss can account for up to 50% of total energy consumption in a building with causes ranging from air leakage through chimneys, attics and wall vents to badly sealed doorways and failing thermal windows, to missing insulation. Don't be fooled by "hobby cameras" attached to a cell phone. Only professional equipment can produce professional results.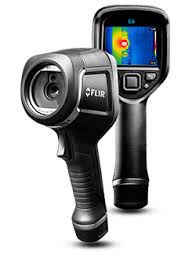 Detection and Visualization of Heat Loss & Air Infiltration
Adequate air exchange is important for occupant comfort, health and safety, but most buildings have a far higher rate of air leakage than necessary. The root cause is often poor design and/or construction which allows air to leak in or out. Without thermal imaging, the source of these drafts can be extremely difficult to detect and visualize. But with thermal imager in hand, inspectors and assessors can readily uncover the source of the heat issue, leading to helpful advice on the best improvements and repairs to stop energy loss.
New buildings must meet new energy efficiency standards. When you reduce drafts and heat loss due to poor insulation, not only do homes and businesses become more comfortable, customers conserve energy and save on utility bills.
Improved Energy Efficiency & Building Diagnostics
Thermal imaging cameras are well-established as valuable inspection tools that help reveal missing insulation, HVAC air flow and equipment issues, radiant heating malfunctions, compromised roofing, over-heating circuit breakers and much more. By detecting and locating patterns and sources of heat loss that are invisible to the naked eye, thermal images provide convincing evidence in reports where improvements need to be made and how well they've been completed. Thermal imagers can also instantly show temperature differences that help determine what is wet and what is dry. Thermal imaging cameras are the preferred method by mold assessors and building inspectors for fast, reliable diagnosing of a full range of building applications, from energy audits to mold assessments and home inspections.
What is Delta_T?
It's crucial to obtain adequate temperature differentials (Delta T) between the outside and inside temperatures, in order to obtain a perfect environment for infrared imaging. Make sure that every window and door is completely closed several hours before the infrared inspection takes place. If the temperature differential is not adequate, this may require you to turn "UP" the heat (in the winter months) or to turn "ON" the A/C in the summer months. If you do not have A/C (in the summer months), I suggest we schedule the thermal scan for a cool early morning. It's much cooler in the morning than it is during a hot summer day. If we are unable to obtain the adequate temperature differential inside a building, We may have re-schedule the infrared inspection accordingly.
One last thing…..IR cameras DO NOT see through walls. It is not an X-ray as it only detects surface temperatures which allow detection of issues that are not visible to the naked eye, and monitor, diagnose and document them without other more expensive, destructive testing.
Call Hudson Valley Property Inspections today to schedule your Infrared Thermal Inspection or add it to your home inspection!!
(the inspection that pays for itself!)
845-399-3983
Save
Save
Save
Save
Save