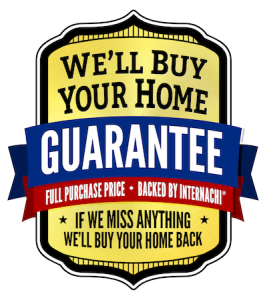 Hudson Valley Property Inspections is a Certified, fully insured, Licensed NY State Home Inspection and Mold Assessment company based in the Ulster County town of Saugerties, NY. I provide commercial property and home inspections in the Hudson Valley and surrounding areas. From inspecting log homes in Windham and Jewett in Greene County to century old majestic Rhinebeck homes in Dutchess County, rest assured that Hudson Valley Property Inspections will be well prepared and looking out for you. My years of experience working on homes in the area gives us an extra insight when inspecting the unique homes in Woodstock as well as historical colonial mansions in New York's first capital of Kingston.
Hudson Valley Property Inspections is a qualified and reliable inspection agency with one simple goal in mind: protecting you during your real estate transaction by reporting the true condition of the home and ensuring that in the end, you have a healthy and safe home with no costly surprises.
To avoid any perceived conflict of interest, Hudson Valley Property Inspections does not perform any corrective or repair work on the homes that we inspect. I am also not aligned or affiliated with any real estate companies or brokerage firms.
Some of my ancillary services include Mold Testing, indoor air quality testing, Radon Testing ,  pest inspections and Water Quality Sampling.
How I Can Help You?
My inspections enable you to take control of your real estate transaction by:
Identifying potential problems

Surveying the home's condition

Noting areas needing repairs and upgrades



We are now providing home inspections in the towns of Red Hook, Catskill and Hunter as well as commercial property inspections the cities of Kingston, Newburgh, Poughkeepsie and Rhinebeck.