So, what are the deal breakers of a home inspection? That depends entirely on you. What is and is not a deal breaker depends on each person's preferences and needs. For example, an inspection that identifies a roof covering that need to be addressed, might be a deciding factor for one person who feels the problem is too expensive or time-consuming to fix. However, the same trouble with the roof covering might be absolutely acceptable for another client who has resources to fix the issue. A home inspector does not tell a customer whether or not to buy a house. Rather, it's his or her job to provide all the available information so that home buyers (or sellers) can make the decision right for them.
A home inspection is simply a visual examination of a house's overall condition. The home inspection report describes a house's physical shape and identifies what might need extensive repair or replacement. Although what's covered in a standard report can vary by inspector.  The standard inspection includes the  heating system, central air conditioning system, interior plumbing and electrical systems, roof, attic, visible insulation, walls, ceilings, floors, windows, doors, foundation, basement and all structural components. What's covered?  It's like when you go to the doctor for an annual physical exam, you get professional feedback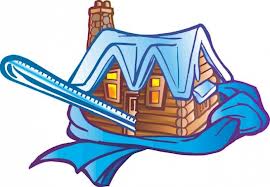 on your health. Often, this is when you learn if you have any medical issues that need to be resolved. And just like you can't fail a physical, no matter how poor your health may be, a house can't fail an inspection.
If you're considering buying a house and an inspector identifies problems with it, this doesn't automatically mean you shouldn't buy it. The findings simply mean that you now know what you're getting into. It just depends on how many issues you're willing to deal with before you walk away from the sale. If the furnace needs to be replaced in six months, at least you won't be surprised when it happens. If major problems like this are found, the seller may agree to make the repairs. Of course, no house is perfect. It's quite normal for a residence to have some glitches.
The home inspector may notice evidence where additional testing or sampling may be necessary, such as mold and indoor air quality,  water quality samplingor Radon testing. You should make sure you hire the right person for the job. Not all inspectors perform the same ancillary inspections and they will ask for an additional fee.  Do your due diligence browsing websites reviews, testimonials and speak to the inspector personally. Consult your real estate attorney or ask friends, business acquaintances or professionals who understand the housing industry for a recommendation. Before you hire someone, make sure you're comfortable with him or her first. Have a conversation ahead of time and review sample reports to make sure you can understand them.
Always check an inspector's qualifications, including his or her experience, training, professional affiliations and compliance with your state's regulations. The National Association of Certified Home Inspectors (NACHI), the American Society of Home Inspectors (ASHI) and the National Association of Home Inspectors (NAHI) are the 3 largest professional associations and are a great source of information about the home inspection process.
About the author : Kevin Michaels of Hudson Valley Property Inspections is a New York State Licensed Home Inspector and a member of The National Association of Certified Home Inspectors (NACHI).