Kevin Michaels, NYS Licensed Home Inspector – Hudson Valley Property Inspections, llc
So you're buying a home. You will want to get a home inspection and here's why…..
It costs a few hundred dollars, but the information you receive is invaluable. During a home inspection, certified, licensed person will take a very detailed look at your home with impartial eyes. This is not a task you can do on your own. You cannot trust that the seller will know all the problems or potential problems with the house and you can't be sure that they will tell you.
An inspector doesn't tell you the value of the home — that is the job of an appraiser — but they will tell you:
1)      Approximately how long the air conditioner, heater, plumbing, etc. will last.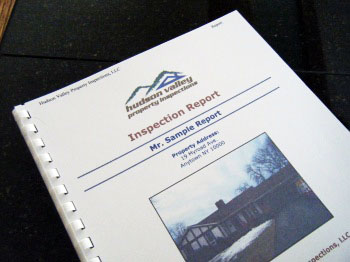 2)      Which things need to be replaced or repaired.
3)      What condition the home is in.
4)      What condition the roof and attic is in.
5)       If the foundation is sturdy, wet or damp.
    Most importantly, the inspector should be able to answer any questions that arise as you walk through the inspection together. Occasionally your inspector will run into something that beyond his or her scope. A good inspector will investigate or point you in the direction of an expert in that area rather than just give you a general answer.
An inspector should give you a detailed report with pictures (and sometimes video) included. They can also tell you if there are WDO (Wood Destroying Organisms)  or other infestations, and will perform other tests if needed like radon and well water testing, mold and indoor air quality which might cost extra.
Inspectors sometimes specialize in different areas and have different levels of experience. Here are some questions you should ask ahead of time to pick the right person for the job:
    How many years of experience do you have?
    What kind of education do you have?
    Are you licensed? Insured?  
    May I be present during the inspection?
    How long will the inspection take?
    When will the report be available?
You should talk to at least three inspectors and you shouldn't necessarily go with the agent's recommended inspector.  An experienced inspector is very valuable. They will give you a complete picture of what to expect with your home so that you aren't unpleasantly surprised a few years down the road.
You should shy away from any inspector that discourages you in any way from attending the inspection. You want to be there to ask questions and it will help you in understanding the report when you get it.
The inspection will probably last a few hours and will cost you a few hundred dollars. Inspections range from $350 to $700 depending on the size of the home, but could be higher.
A home inspection will ultimately save you money. Often you can use the problems that come up as a bargaining tool in the price negotiations. Sometimes the seller will offer to make the repairs necessary if they are motivated for the sale.
One important advantage of a good home inspection is that it will give you peace of mind. You want to know what the problems are and be sure that your family will be safe in your new home.