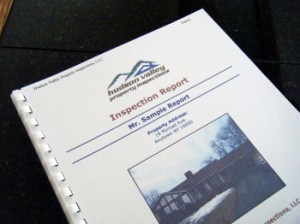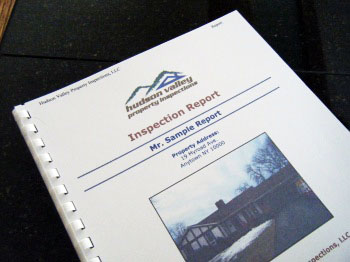 I was recently hired by a client to inspect an older home. After we scheduled the inspection, he emailed me and said he was looking forward to my report to confirm that the old house complied with zoning requirements and current building code.
I immediately emailed him back and told him the inspection report was not going to answer those questions. There is a difference between "zoning" and "building code. The zoning is what the county or city allows on the property. Zoning can be residential, agricultural, commercial, etc. The zoning will state what is allowed on the property, such as setbacks from the property lines, etc. The zoning may restrict the type or size of the building, for example, single-family home, multi-family, commercial building, etc.
So it would be pretty difficult for a home inspector to check zoning compliance on a one-time visit to a property. First, inspectors would have to know the zoning of the property and they would need to know all the requirements for each type of zoning. They would need to know that for each municipality in their area and even knowing all that would not be enough. It is possible to get a "variance," or an exemption from a zoning requirement.
A good example is requesting a variance  for building a large deck on an existing home. If the deck would be closer to one property line than allowed, you may have to post signs and give all the neighbors a chance to comment on the variance. If no neighbors objected, a variance could be granted the and built the deck. But someone looking at that home today would not know that a legal variance was obtained without checking all the county records. So as a home inspector I would never comment on what the property zoning is, or what may or may not be allowed there.
That email also mentioned knowing if the building was in compliance with the "building code." Most home inspectors  consider "code" a four-letter word. You cannot do a "code" inspection with a flashlight, screwdriver and a moisture meter on an existing building. A home inspector cannot tell you how thick the concrete slab is, how deep the foundation is, if the sheathing or drywall or roof shingles are properly nailed, etc. A code compliance inspection on an existing building usually requires some degree of destructive testing (See Mike Holmes). I'm not sure what a homeowner would do if I showed up a with sledgehammer and chainsaw, but I'm pretty sure I wouldn't not get in.
The email went even further when it referred to "current building code." A building is usually in full compliance with the building codes that were in effect when it was built. A building is not required to be upgraded to every new code. Imagine buying a 1967 Corvette, and when you go to license it the DMV says you have to install airbags and anti-lock brakes. It would be ridiculously expensive to do this. It would be just as difficult to upgrade older homes to some current standards.
If you take out a permit for renovations, you may be required to upgrade to some current codes. For example, if you remodel your kitchen, you will be required to put in those shock-preventing GFCI and AFCI outlets.
Ok, with that said, a home inspection is still a highly recommended. A home inspector may not be able to tell if the right size and type of nails were used for the siding or roof shingles. But the inspector will notice the result if the wrong nails were used. Even when I do see a code violation, I only refer to it if I see it as a safety issue. For example, if I don't see GFCI outlets in the kitchen within 6 ft. of a water source, I will note it in the report as an FYI and potential safety issue.
One important thing to note, and this is required to be put in our 'Inspection Agreement' with the client by the NY Dept. of State:
"Home inspectors are not permitted to provide engineering or architectural services." and "If immediate threats to health or safety are observed during the course of the inspection, the client hereby consents to allow the home inspector to disclose such immediate threats to health or safety to the property owner and/or occupants of the property."
Kevin Michaels is owner of Hudson Valley Property Inspections, llc, and a licensed NYS Home Inspector based in the Ulster County town of Saugerties, NY.